WOW! ONLY $1 Headwraps, Gloves & Hats!
December 1, 2017 - Children's Place, Deals
Wow! Check this out! The Children's Place is running this super awesome sale valid in stores only. $1 headwraps, hats and gloves, while supplies last. I will definitely be making a trip to my store and grabbing some of these!!
It's only fair to share...
Follow me on social media
This post may contain affiliate links. Click
here
to read our disclosure policy.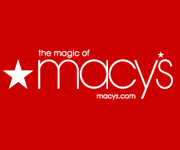 Leave a comment
YOU MIGHT ALSO LIKE THESE