WOW! 50 Piece Storage Container Set only $2.16 each, reg. $19.99!!
November 29, 2017 - Deals, Online Shopping
Not sure if this is a glitch or a really great deal but HURRY on over to Office Depot and score these Bradshaw Multi-Use Food Storage Set, Ice Blue for only $2.16 each! Reg, $19.99 each, wow!
They are on sale for 2/$10, apply two to cart and use promo code 29188689 at checkout which deducts $6 from the total. I paid $4.33 for two making them only $2.16 each! Choose in store pick up to avoid shipping.
It's only fair to share...
Follow me on social media
This post may contain affiliate links. Click
here
to read our disclosure policy.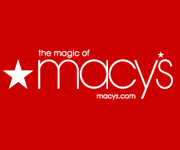 Leave a comment
YOU MIGHT ALSO LIKE THESE