WOW! 141 FREE 4×6 Prints!
December 2, 2017 - Deals, Freebies, Shutterfly
Awesome! Check this out!! Score 141
FREE
4×6 photo prints! Right now there is an awesome double stacking promotion going on for a
FREE
101 photo prints
AND
another
FREE
40 4x6 prints.
Create a NEW account (deal only valid for new customers) and upload 141 photos to your cart. Go to checkout and enter promo code
FREE101
and just pay shipping!
The 40 FREE photos will automatically add to your account for being a new customer.
Click HERE to get started.
It's only fair to share...
Follow me on social media
This post may contain affiliate links. Click
here
to read our disclosure policy.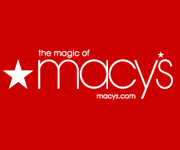 Leave a comment
YOU MIGHT ALSO LIKE THESE