Earn Cash Back on Your Online Purchases!
December 2, 2017 - Cash Back Apps, Deals
Ebates
is an awesome app that will pay you a percentage back based on your total from your online purchases from over 2,000 well known retailers. Ebates also offers tons of
coupons
,
deals, promo codes and discounts. This is a very useful app which I use every single time I place an online order. They pay out your earnings quarterly via a "Big Fat Check" and I have earned over $200 CASH BACK from online purchases I have placed in just a year, which is awesome!!
It's only fair to share...
Follow me on social media
This post may contain affiliate links. Click
here
to read our disclosure policy.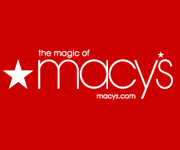 Leave a comment
YOU MIGHT ALSO LIKE THESE