Current List of Kohl's Promo Codes- Save MORE when you shop!!
November 30, 2017 - Deals, Kohls, Online Shopping
Pretty much anytime you shop at Kohls there is a promo code available to use, which is why Kohls is just too awesome! You can use a percentage off, dollar off promo code as well as any Kohls cash you may have all in one transaction.
**Earn $10 Kohls Cash for every $50 spent**
Click
HERE
to shop online.
YOUGET25- 25% off your entire purchase
RMN15OFF- 15% off $100 or more + Free Shipping
ROCK50- 50% off select styles
DIAMOND20- 20% off select fine and silver jewelry styles
JUMP10- 10% off skywalker trampolines
WATCHES10- 10% off watches
It's only fair to share...
Follow me on social media
This post may contain affiliate links. Click
here
to read our disclosure policy.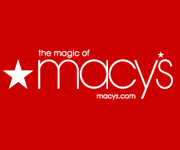 Leave a comment
YOU MIGHT ALSO LIKE THESE