65% off PLUS Buy 1 Get TWO Free Boots at JCPenney's!!
December 3, 2017 - Deals, JcPenney, Online Shopping
This totally awesome sale at JCPenney's is BACK! Score a big fat 65% OFF of an $100 or more purchase or 50% OFF an $40 or more purchase using promo code 33FORYOU. On top of these huge discounts they have their Women's Boots on sale for Buy One get TWO FREE, yes two pairs FREE! Tons of other great sales going on as well.
It's only fair to share...
Follow me on social media
This post may contain affiliate links. Click
here
to read our disclosure policy.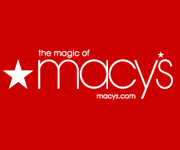 Leave a comment
YOU MIGHT ALSO LIKE THESE